Keeping your vehicle operating in the safest manner possible is our biggest priority. Often times when considering how to maintain the highest degree of safety, batteries are forgotten. But when your battery is dying or malfunctioning, especially during the winter weather season, you are jeopardizing your Nissan vehicle's
performance
,
fuel efficiency
and
safety
.
At D-Patrick Nissan in Evansville, Indiana, we install Genuine Nissan Replacement Batteries, which are designed to meet your vehicle's original specifications. Be confident in the quality and fit of your new battery.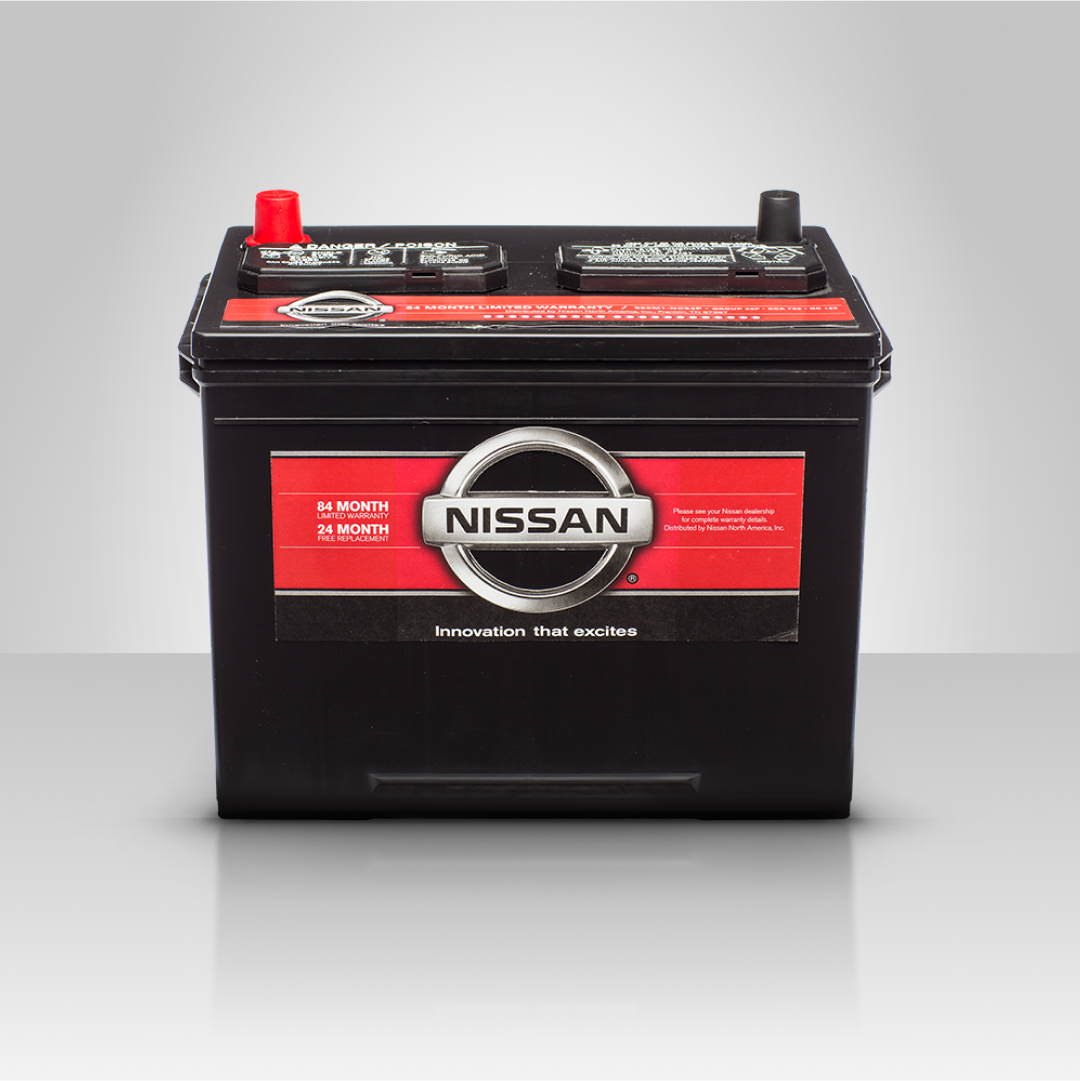 Batteries We Offer
Standard flooded - The most common type of battery. Fits standard Nissan models. Wet-filled, free-floating electrolyte. Designed for high cranking or high cycling.
Enhanced flooded - An enhanced version of the standard flooded battery. Supports start-stop technology. Wet filled, free-floating electrolyte. More powerful than standard flooded batteries.
Absorbed glass mat - Battery design holds electrolyte in glassmat separators, as opposed to freely flooding plates. Supports start-stop technology with regenerative braking and passive boost. Electrolyte absorbed and held in glass mat separators. Highest performance and durability.
Symptoms of a Dying Battery
| | | | | |
| --- | --- | --- | --- | --- |
|    |    |    |    |    |
| Slow cranking when you start your vehicle |  Clicking noises when turning the key | Interior lights become unusually dim | Dashboard battery light stays on | You need to jumpstart your vehicle |
Battery Services We Offer
In addition to our wide range of batteries to choose from, the D-Patrick Nissan Battery Department in the
Nissan Service Center
also offers
complimentary battery inspections services
, ensuring
that your battery is healthy which is important in extending the life of your battery as well as ensuring optimum performance. D-Patrick Nissan boasts a wide-range of batteries.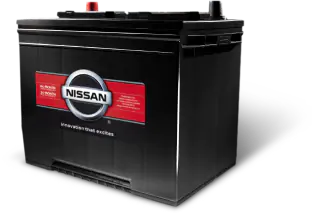 Batteries By Model
Nissan 370Z

Nissan Altima

Nissan Armada

Nissan Frontier

Nissan GT-R

Nissan Kicks

Nissan Leaf

Nissan Maxima

Nissan Murano

Nissan Pathfinder

Nissan Rogue

Nissan Sentra

Nissan Titan

Nissan Versa
D-Patrick Nissan Battery Store Hours
Monday

7:00am - 5:00pm

Tuesday

7:00am - 5:00pm

Wednesday

7:00am - 5:00pm

Thursday

7:00am - 5:00pm

Friday

7:00am - 5:00pm

Saturday

8:00am - 1:00pm

Sunday

Closed